Helping children in need experience the wonders of nature.
IMAGINE a place where fun, nature and kids are the focus. At the EcoPark we are working hard to create a place where kids can be kids; a park that continues to evolve into an ecological wonder.
At the Graham Family Eco Park we believe playing in nature is an essential part of a child's development. It enhances their physical, mental, and emotional well-being. Nature provides a vast space for children to explore, learn, and have fun. It helps them develop their creativity, imagination, and problem-solving skills.
We believe when kids play in nature, they learn to take risks, make decisions, and push their boundaries. They become more confident, independent, and resilient. Nature also teaches them to appreciate the beauty of the world around them and instills a sense of responsibility towards the environment.
We created the Graham Family Eco Park as a place for children and families in need to be able to connect and experience all the wonders of nature. We offer our park to organizations such as The Boys and Girls Club of London, Hike for Hospice, Children Youth and Family Services, just to name a few.
Interested in arranging a visit. Get in touch today!
To provide an ecological experience for children and families in need.
Families in need may not always have the opportunity to enjoy nature and the outdoors. Providing an ecological experience for these families can be a great way to give them a chance to connect with nature, learn about the environment, and create lasting memories. 
Our trails and activity areas are filled with native plants, encouraging plant awareness and education.

Our water area showcases a natural pond environment.

A wide variety of birds, mammals, insects, fish and reptiles are there to discover and observe.

Constructed landscapes provide educational opportunities.

A campfire space and area for nighttime activities offers an escape from the glare of the city.

A roofed pavilion for picnics, outdoor crafts and events.

The parking lot's permeable paved surface is designed to recharge the water table.

Environmentally friendly self-composting toilets.
The Graham Family EcoPark is situated on a rehabilitated aggregate site.
At one time hundreds of tons of sand and gravel were extracted daily for the construction of roads and other construction purposes.  Once all the gravel and sand was removed Bill Graham, founder of South Winds Development and Try Recycling wanted to completely restore and rehabilitate the site for the use as a very special park.
Bill Graham's vision and that of the Graham Family is to create a place for children and families to enjoy nature and continually develop an appreciation for the environment.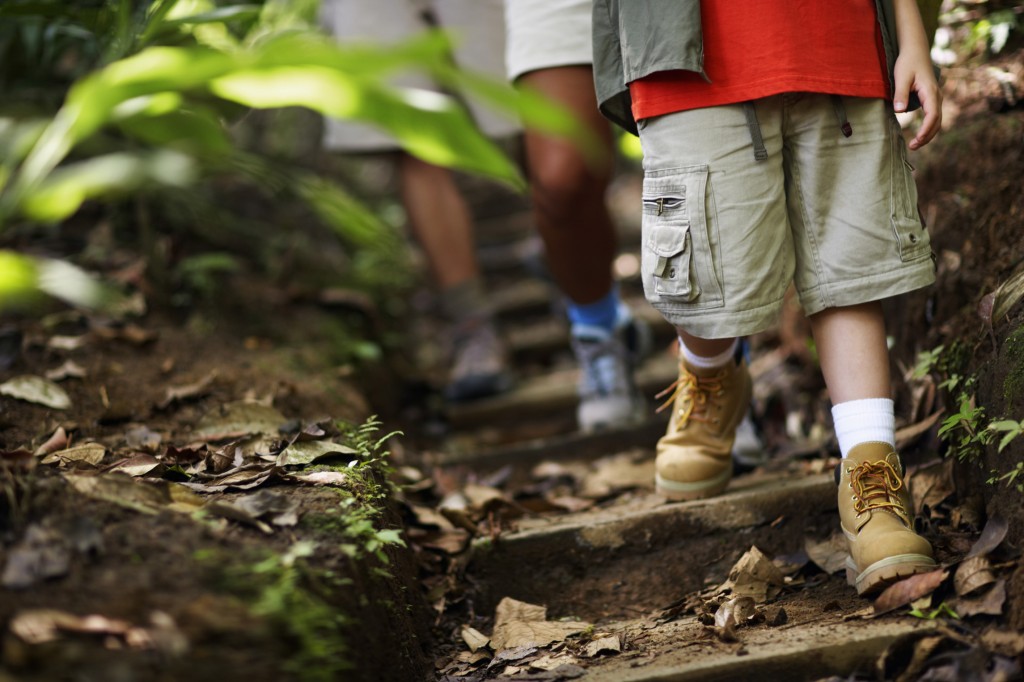 The Park now holds over 26 acres of ecologically diverse plant life featuring large indigenous trees, interpretive walking trails, a pond with two beaver lodges and many species of wildflowers.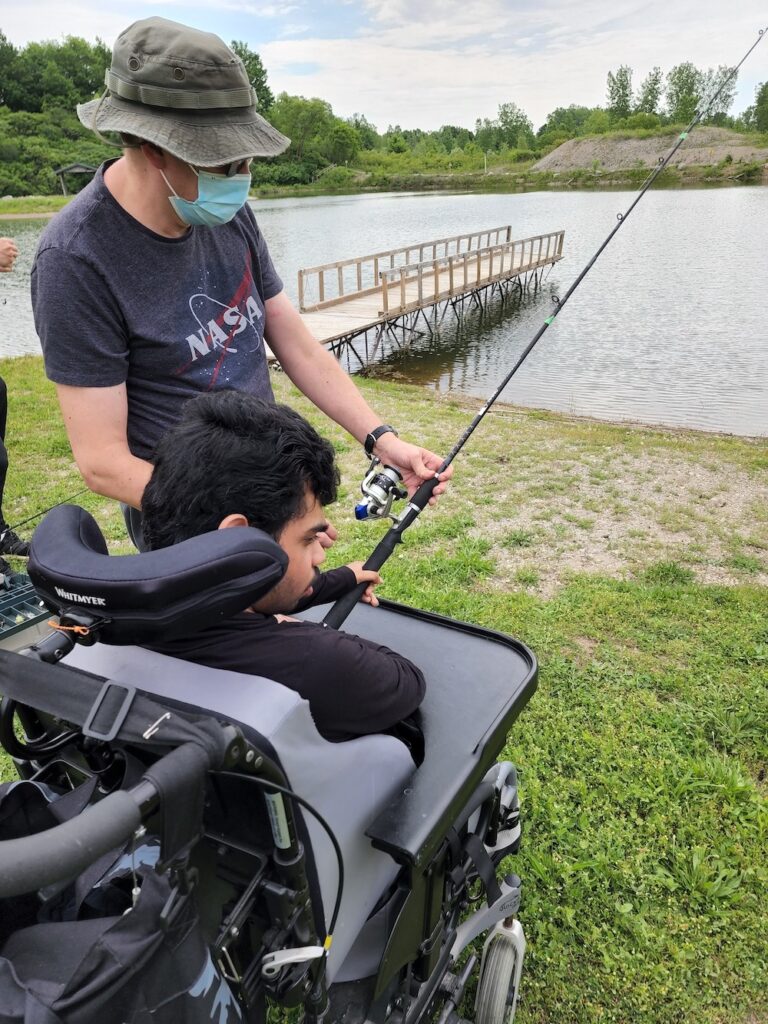 To create a facility that will be universally accessible to those in need
To create an environment where a wheel chairs will be seen as a natural thing
To offer an outdoor environment where kids will be totally exposed to nature
To create a place that will focus on sustainability
To focus on environmental principals 
To maintain a balance between education and recreation
To create an environment that will attract animals and support a wide variety of ecosystems
The Graham Family Eco Park is just minutes from downtown London.
Located at the corner of Medway Road and Clarke Road, (1/2 km east of Clarke Road) Medway Road, you will find the Eco Park entranceway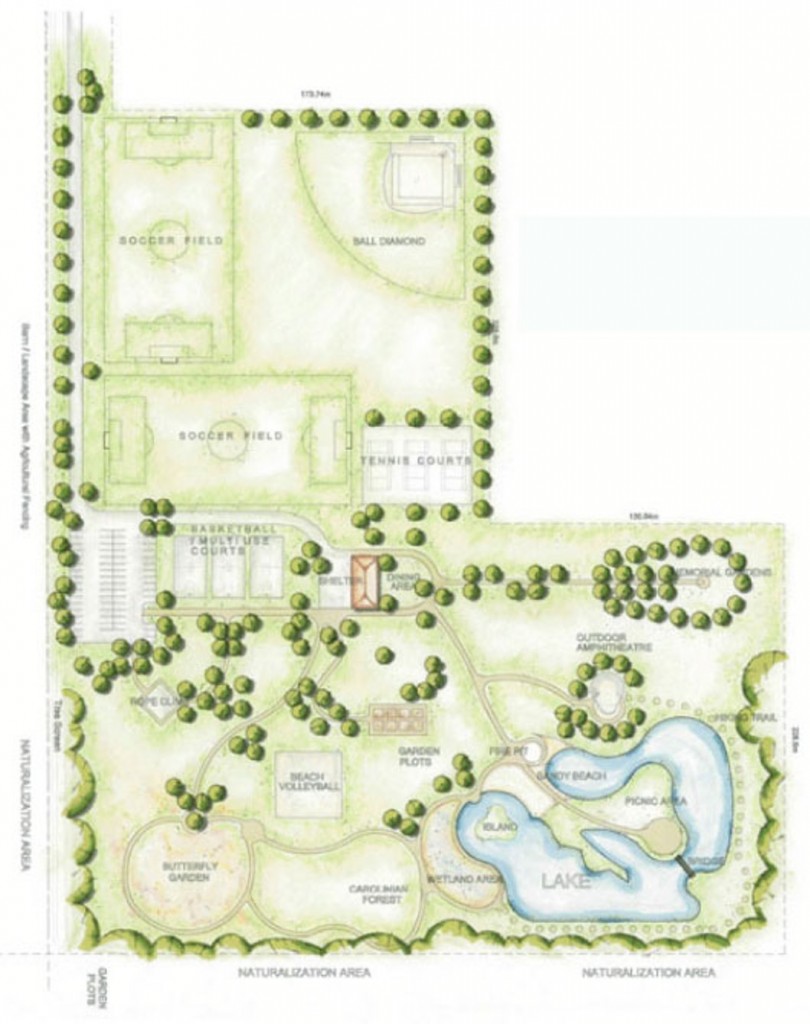 Have questions? Get in touch!
What Our Visitors Have To Say
"The Eco Park has given participants amazing and lasting memories of an enriching environment that otherwise would be completely inaccessible. The joy that it brought to participants was contagious, there were no pictures without big smiles attached."
"Eco Park is a beautiful wide-open green space with ample parking, beautiful trees and a nice pond to Hike around! The pavilion was a perfect spot to set up our DJ Booth and picnic tables were available for the participants to take a seat! We will definitely be back again for a second time in 2023 and look forward to seeing more growth to this beautiful space!"
"The park was gorgeous, well kept, with diverse activities and fun. It had a pond with a pier where you would walk out and see the animals in it. It had a veggie patch with tomatoes growing in it, really cool playscape, cool tightrope, nice shaded area for eating and lots of ground and forest to walk around. It was really nice! I also appreciated the easy access to parking lots"
"On behalf of PHSS, thank you once again for the support you, and your staff, have all shown to those we serve. The accessible dock was such an amazing addition and I know the avid anglers out there really appreciated getting closer to the water! Thank you!"
"It was a beautiful, clean venue. I loved there was so much to do outside, with trails, room for the kids to run and play and great eating areas"